SpaceAustralia
Brand design | Creative direction | UX & UI



Founded in the same year as the Australian Space Agency, SpaceAustralia is an online community created for space industry professionals and everyday enthusiasts, to share knowledge, find opportunities, and get involved with citizen science projects and events around Australia.

I joined the project on a freelance basis to design the creative direction of the brand and website, as well as collaborating on the UX, detailed UI and design system to take into development.



Brandmark
With the guidance that the logo should incorporate the full name of the community and ideally a visual allusion to the space industry, I explored visuals of abstract constellations and galaxies to telescopes and other devices.

The final brandmark incorporates a space vector as the letter 'A', joining the two words of the brand name together. The vertical stacking also allows the brand name to be shortebedd to SpaceAus, into a square format suited to displaying on social media profiles and other channels.
Creative direction
I designed four draft visual territories to test what may resonate the most with the community, and play with colour, type and ways of incorporating imagery throughout the content of the site.
While my initial hypothesis was that a dark or monochromatic theme would speak to the enigma of space, a coloured and approachable brand was ultimately preferred, as it better conveys the tone of the community itself.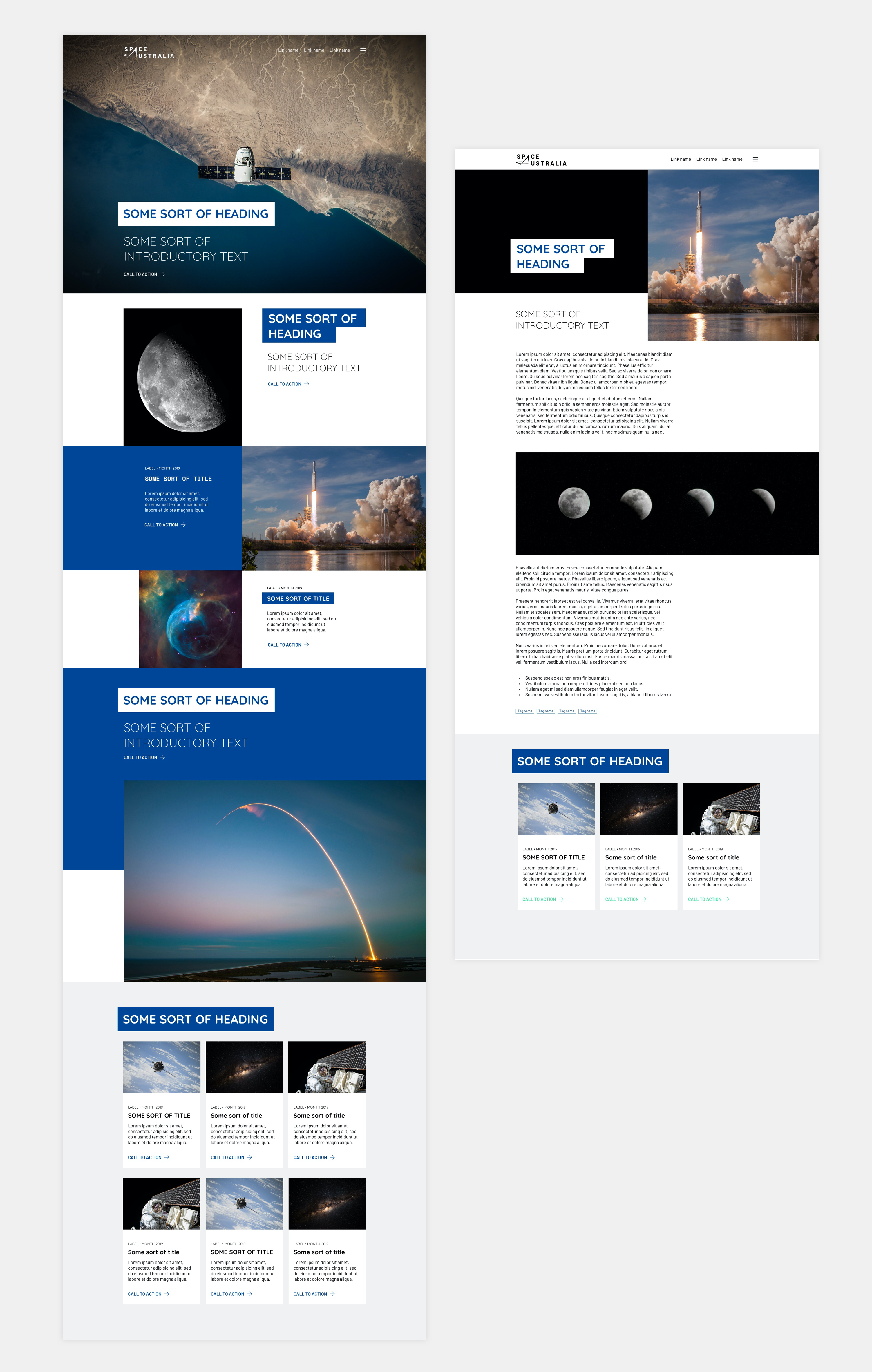 Release 1
A handful of core components, templates and a light styleguide was produced for building the first release of the community website.
Client
SpaceAustralia


Collaborators
Marina Boutros
UX designer

Tobias Ogle
UX designer

Arwen Whiting
UX researcher