The North Face e-commerce site
UX & UI | Product design




True Alliance is one of the largest distributors of apparel brands in Australia, and made the decision in early 2019 to migrate their multiple e-commerce sites onto Salesforce Commerce Cloud. This process started with the migration of two brands – The North Face and Speedo – simultaneously onto the new platform with a refreshed taxonomy and digital styleguide.

Visit the site:

https://thenorthface.com.au/

In these 5 weeks I designed not only for the specific brands we were given, but also for the scalability of the design system to be applied to a range of higher and lower-end apparel brands distributed by the client. I also created an 'accelerator' design file for e-commerce sites that can be used for future projects, and onboarded the client's internal design team to design Lacoste in another parallel stream.

This work done by the Deloitte Digital for True Alliance won the 2019 Salesforce Partner Innovation Awards for B2C Commerce.








Never Stop Exploring
The North Face positions itself an aspirational lifestyle brand, "named for the coldest, most unforgiving side of a mountain". With a mission to provide the best possible gear for athletes and explorers while preserving the environment, the brand evokes free-spirited curiosity and extreme persistence, set to inspire and encourage the community to 'Never Stop Exploring'.

Referencing the new brand guidelines and recent campaigns, we use bold typography and immersive imagery. The secondary brand colours were brought in subtly, and used to signify different functional elements of the site – Red is used for 'Sale', Blue for 'New', and Yellow for main calls to action in a purchasing flow.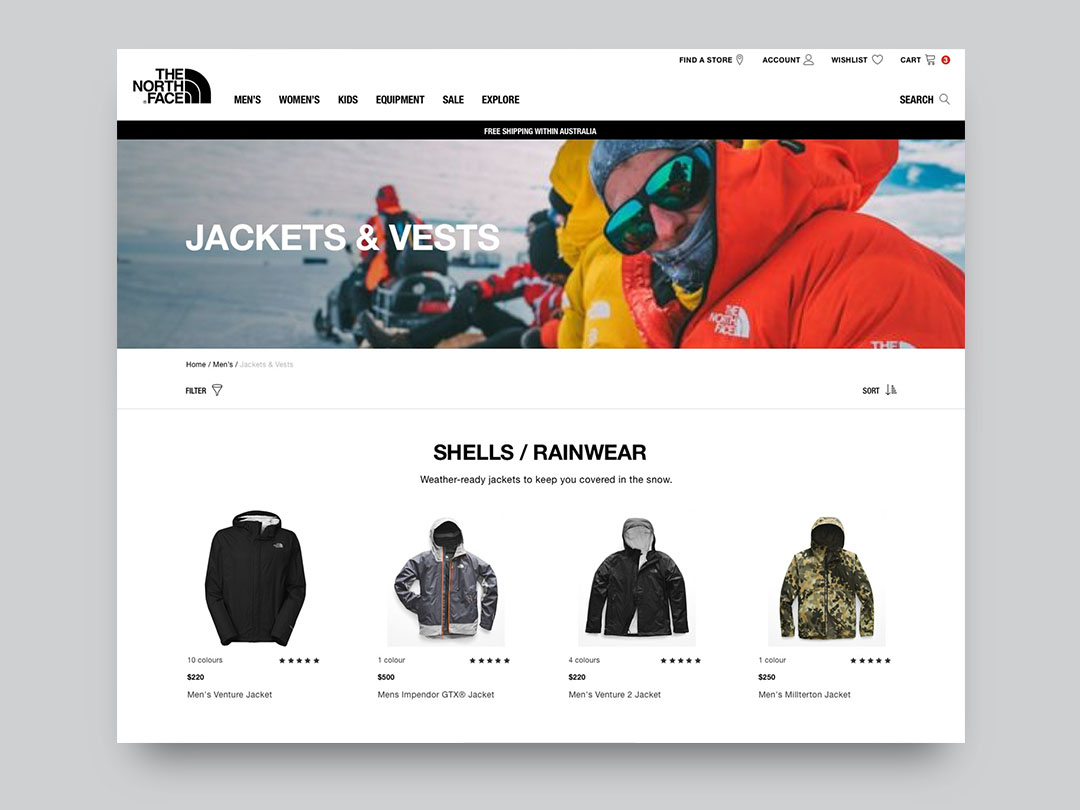 Exploration and Innovation
For a brand that sets out to inspire, the stories around it set the scene. The curation of its online presence needs to be flexible to accommodate different kinds of rich content. Hence we not just designed for a better customer browsing experience, but also the ease of content authors continuously updating the website in the future. After an audit of the brand's current blog and campaign materials, we created a suite of modules and content page templates to create the feel of a custom article each time.


From affiliating athletes to sponsoring expeditions, The North Face 'proves' their products in real adventures. We decided to bring the blog forward into the same layer as information on athletes, expeditions and clothing collections. Collectively named 'Explore The North Face', the content sections of the site ties together the ethos of the brand with the innovation of their products in a more discoverable structure.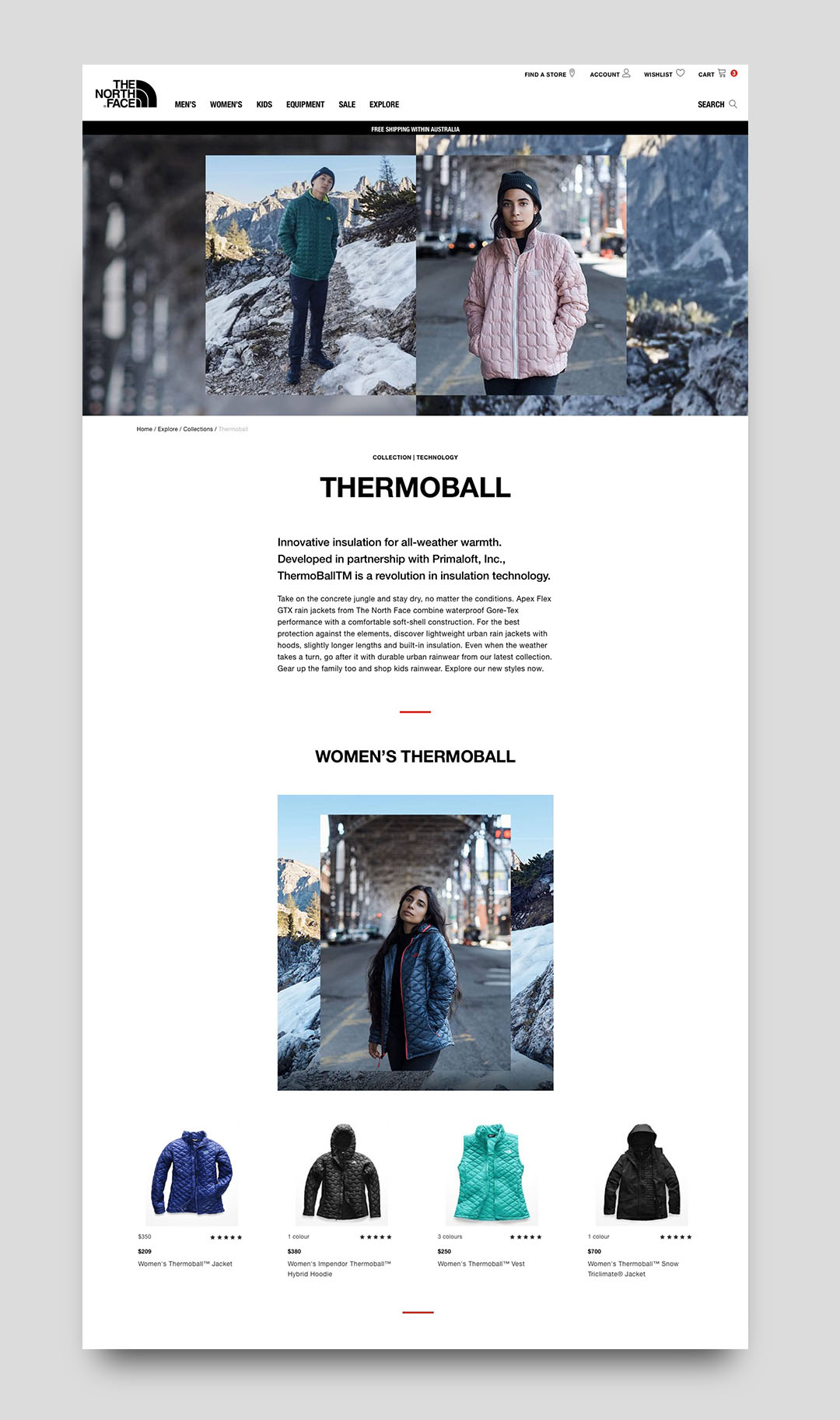 Client
True Alliance
The North Face

Agency
Deloitte Digital Australia

Collaborators
John Hayles
Creative design manager