Vanguard Luxury Brands
UX & UI | Creative direction




Vanguard Luxury Brands is Australia's leading importer, marketer and distributor of premium spirits, catering to bars, restaurants, hotels and retail stores across the nation. While a successful business with multiple coveted supplier awards, Vanguard's entire ordering process has been offline, with customers ordering via phone and email to stock up on their products.


As the first step in digitising Vanguard's ordering process and experience, I designed an e-commerce site for internal employees. This exercise helped the Vanguard team to review and clean up product data, strategise brand content and become familiar with the process of managing a digital catalogue and ordering pipeline, without the pressure of being expected to deliver a seamless world-class experience to customers from the get-go.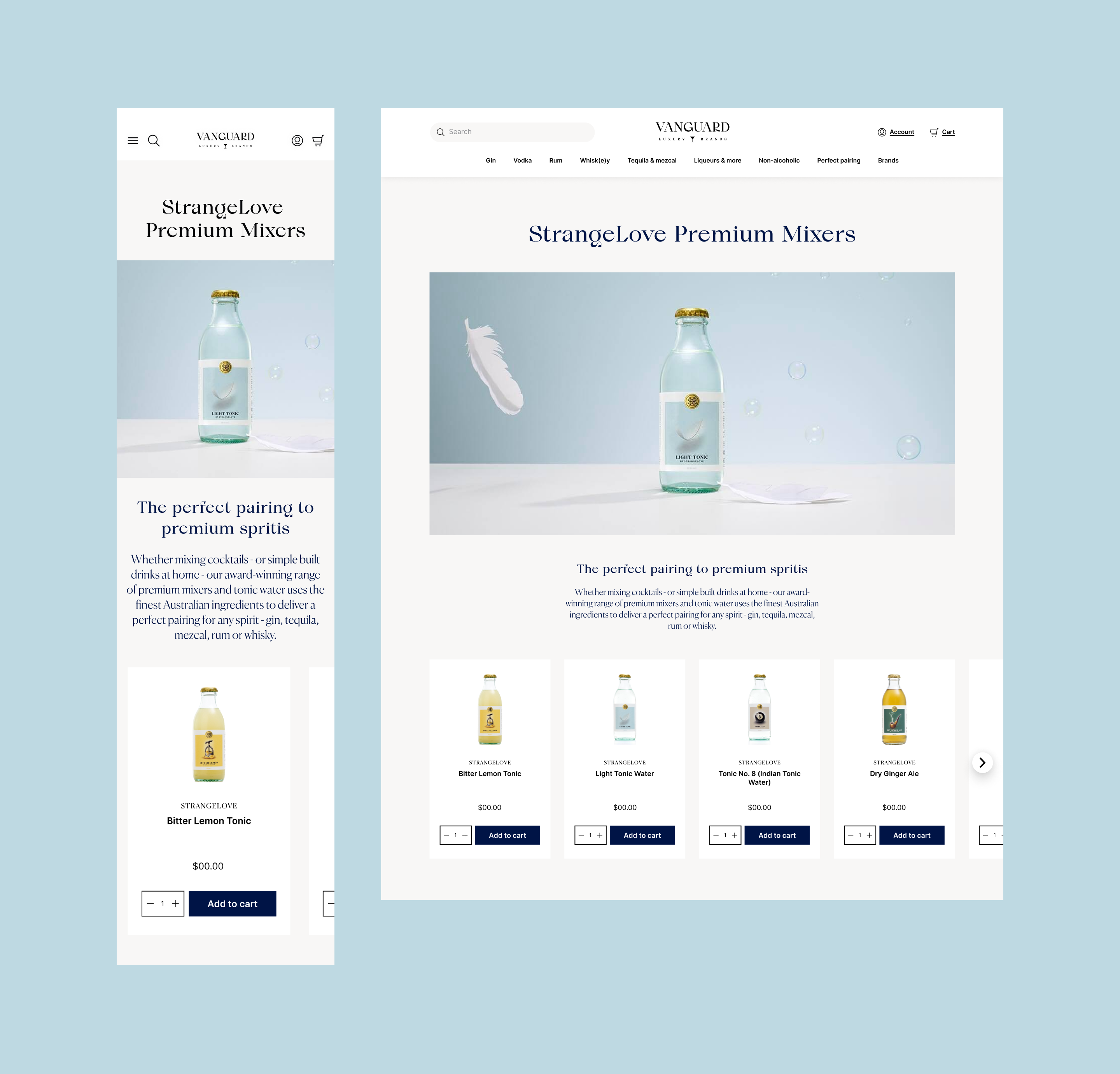 A multi-brand design system

Vanguard Luxury Brands is now owned by Lion Co, where the Lion Digital team delivers products and experiences for the entire house of brands. With Lion's Fluid Design System, which I created in Figma, I created a Vanguard-branded version by skinning existing components with Vanguard's brand styles. And as the first consumer-facing e-commerce experience created with the new design system, we also created new components which were added back into main component library, as the source of truth for future projects to leverage as well.

As Vanguard's operations had mostly been offline, the e-commerce project was an opportunity to evolve and expand on Vanguard's digital brand. Secondary fonts were added to provide legible text at small sizes, and brand colours were assigned functional meaning as interaction colours and content-specific backdrops.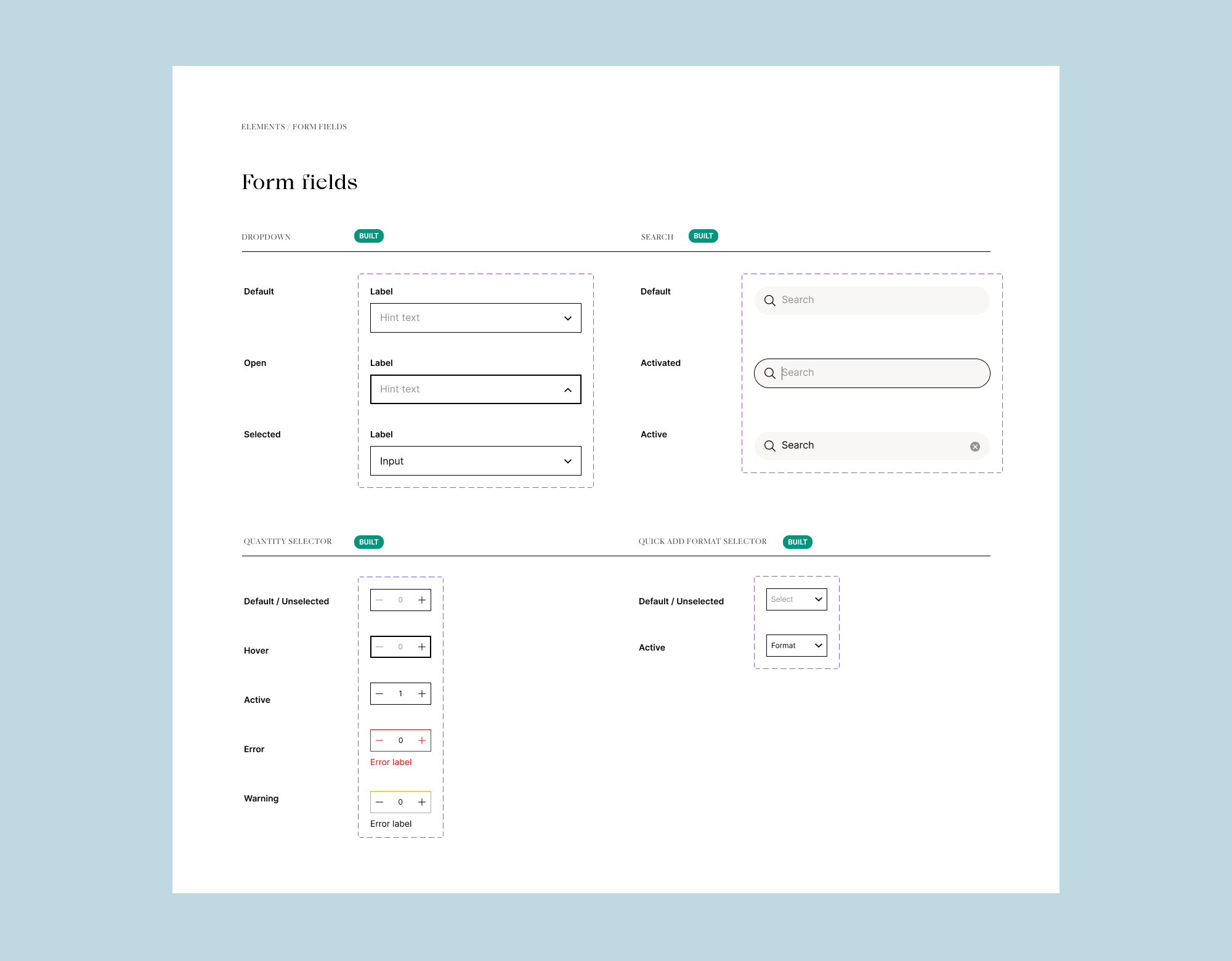 Client
Vanguard Luxury Brands

Agency
Lion Digital

Collaborators
John Hayles
Digital design & UX lead